Alaska Fish & Wildlife Conservation Fund

Mission: to assist the Alaska Outdoor Council in perpetuating Alaska's outdoor heritage of hunting, fishing, trapping, public access, and gun ownership.

Vision: to utilize education, research, and in limited cases, litigation, to perpetuate Alaska's outdoor heritage of hunting, fishing, trapping, public access, and gun ownership.

Women learn about the outdoors at BOW.
History: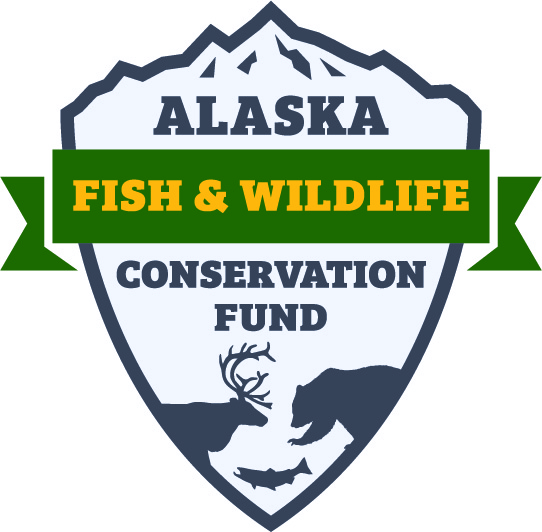 The Alaska Fish & Wildlife Conservation Fund (Fund) was certified as a 501c(3) charitable organization in 1983. The general charitable, educational, and scientific purposes of the organization include:
Information on fish and wildlife resources, outdoor activities and resource conservation programs;
Public education on the American and Alaskan heritage of hunting, trapping and fishing;
Litigation if necessary to protect hunting, trapping, fishing, access and scientific wildlife management;
Promotion and explanation of wildlife conservation and scientific wildlife management through various media;
To provide other organizations assistance in promoting these purposes;
Provide information on critical issues affecting fish and wildlife and their uses.
The Fund was established with a recognition that public policy decisions are increasingly being made in the courts. In cooperation with Alaska Outdoor Council, the Fund allows us to address all three legs of the public policy stool: administrative, legislative, and judicial. Over the years, it has been directly involved in high profile and statewide precedent cases such as Babbitt v. Alaska and Katie John v. Alaska.
Alaska Fish & Wildlife Conservation Fund – Education & Research
Alaska Trust Fund
History
The Alaska Trust Fund or "Trust" was established in 1999 in response to our members citing a need for permanent and long-term funding of our operations. Similar to other trust funds, the principal or "trust" is protected from invasion in perpetuity. Every dollar you invest in the Trust stays there – and only the interest it generates can be used for operations.

Structure
The Alaska Trust Fund was formed under the Alaska Fish and Wildlife Conservation Fund. Donations are fully tax deductible. The Trust is managed by the Trustee Advisory Board, composed of seven Trustees from all across Alaska. A Trustee is someone who has donated to the Trust. This way, donors can feel confident that like minded folks are ensuring their hard earned donations are protected and used wisely.

Investment Policies and Guidelines
The Trust Bylaws protect the Trust from invasion, both legally and specifically. In addition, the Official Guidelines and Investment Policy outline conservative investment parameters for the Trust and assist the Trustee Advisory Board in managing the day to day affairs of the Trust. The Official Guidelines and Investment Policy were modeled after two highly successful national trust funds: the National Rifle Association and the Foundation for North American Wild Sheep. To view these guidelines, please click here.

Goals and Objectives
Goal and Objectives one of the main reason for the Trust Fund was to raise 1 Million dollars and the Interest would first used to run AOC and AFWCF and anything left over could be used for the education, research, public policy & litigation.
It was voted by the Delegates in 1999 at the Annual Meeting in Juneau for the AOC & AFWCF to start a trust fund and it was brought before the Delegates in the annual meeting in 2002 Wasilla with the final draft for a ALASKA TRUST FUND which was passed and so was the start of the ATF and also the board of trustees, Dick Bishop, Mary Bishop, Byron Haley & D. Goodrich. We had a quorum of 4 members and we Voted Dick as Chair., Byron as V/Chair & Mary as Secretary.
The Alaska Trust Fund is the only trust fund in the nation dedicated entirely to protecting Alaska's hunting, fishing, firearms, trapping, and public access. Every dollar donated to the Trust stays right here at home – protecting the outdoor heritage we've grown to love and enjoy.

Our goal is to raise over $1 million, of which only the interest can be spent on programs. Donors can choose from four different program foundations: Education, Research, Public policy, and/or Litigation. General donations will be put towards the most needed area as determined by the Trustee Advisory Board.

Some specific examples include:

* Education: Becoming an Outdoors Women, Hunter Clinics, & Youth Shooting Programs.
* Research: Documenting RS 2477 trails, studying predator-prey relations, & more.
* Public Policy: Working with the Legislature and Administration on outdoor public policy.
* Litigation: Defending outdoor interests against detrimental cases of statewide precedent.

Becoming a Trustee
Donors must give $250 or more per year to become a Trustee. When they reach $1,000 cumulative donations, they become a Trustee for life. Donations to the Trust are fully tax-deductible as a charitable contribution.

There are many different ways to donate; cash, stocks, estate gifts, annuities, land, & more. Donors are also awarded with a level of distinction commensurate with their gift. For example, if you donate $10,000 or more, you can name your own Endowment, i.e., the John Smith Outdoor Endowment. Be sure to contact your attorney and/or accountant about gifting options.