Alaska Outdoor Council
Protecting Your Hunting, Fishing, Trapping and Access Rights.
AOC MISSION
Dedicated to the preservation of outdoor pursuits in Alaska – hunting, fishing, trapping, and public access – and conservation of the habitats upon which they depend.
AOC VISION
To unite the voices of our membership and member clubs to effectively represent their outdoor interests in all facets of public policy.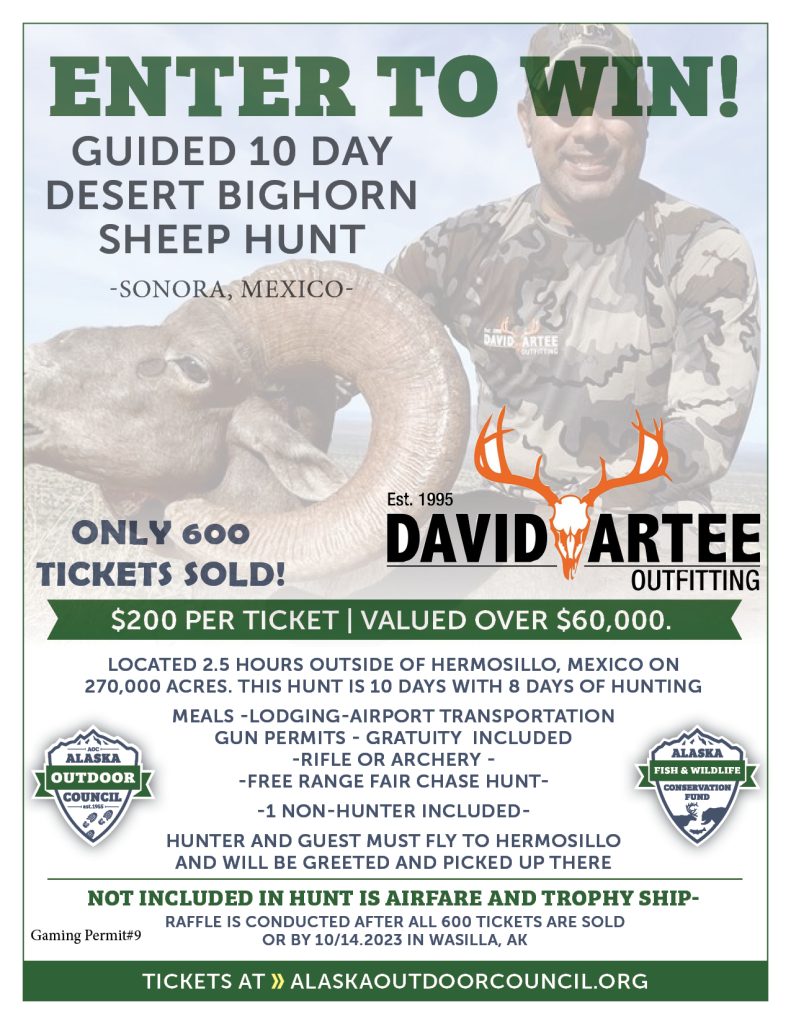 2022 Yamaha Grizzly 700- Scott Schoppenhorst Wiseman, Alaska
5 Day Mule Deer Hunt- Robert Souders
2022 Can-am 570- Julie Starr
2023 Moose Hunt Raffle- Jonathon Rivas
2022 Kodiak Bear Hunt- Charles Consenza
Savage Rifle Raffle- Joshua Kugler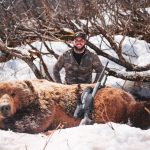 2022 Raffle Winners
From 01/01/2022- December 31st
Announcements
Alaska Outdoor Council 2022 Election Recommendations
National Jurisdiction in State Parks
Request to Governor Dunleavey – Sturgeon v Frost, No. 17-949
2021 Raffle Winners

Winner – Paul Donaldson
Kodiak Brown Bear Hunt
Hamilton, Montana

Winner – Arron Reese
Moose Camp Raffle Package
Big Lake, AK

Winner – Josh Van Hout
Cooper 300 win mag
Soldotna, AK

Winner – Nate Malone
Ruger Mark IV .22 pistol
Wasilla, AK

Winner – Karen Hufstetler
Polaris 4 wheeler
Wasilla, AK
---
The AOC is the official State Association
of the National Rifle Association. Click to Join.